Coda Fit is an all new, purpose built gym for the exclusive use of the Coda Studios tenants.
-682
Days
-7
Hours
-30
Minutes
-35
Seconds
We will help you feel great!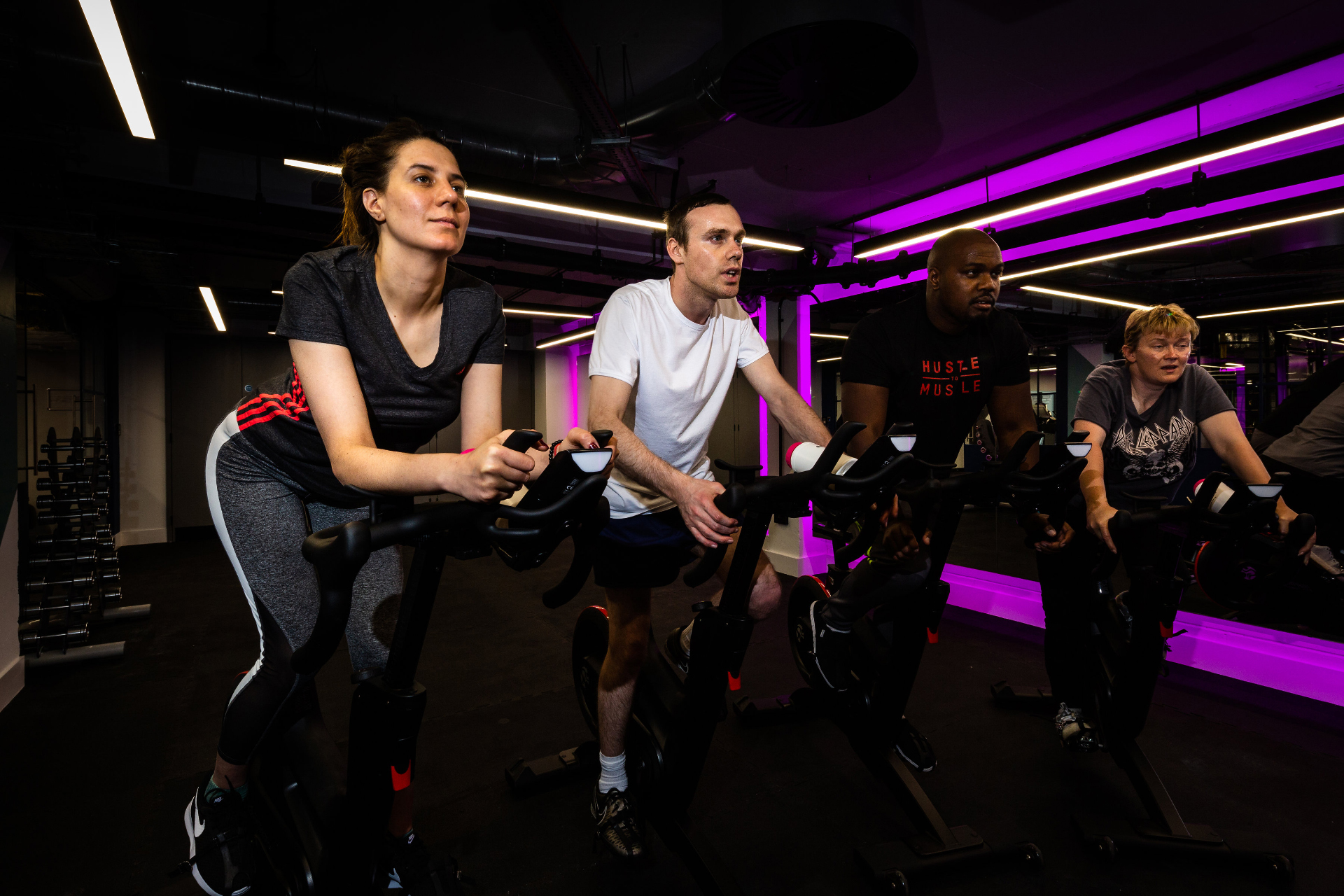 Classes
We have a varied range of classes to suit all fitness types and requirements. If you find a class you would like to try, book your place online or contact us. We will be more than happy to help with any enquiries!
Monday
Tuesday
Wednesday
Thursday
Friday
XFit
12.30pm-1.00pm 
Abs & Core
12.30pm-1.00pm
 
Flexibility & Recovery
12.30pm-1.00pm
LBT
1:15pm – 1:45pm
Boxercise
1:15pm – 1:45pm
Body Pump
1:15pm – 1:45pm
Circuit Training
1:15pm – 1:45pm
Kick-Boxercise
1:15pm – 1:45pm
Kick-Boxercise
6.00pm-6.30pm 
 
Boxercise
5:45pm – 6:15pm
 
 Personal Training
For 6 years Karim Aabbouz has worked as a fitness instructor, personal trainer and in general fitness management for different organisations within London. Karim has had a passion for fitness since secondary school. At the age of 16 after becoming familiar with his local gym, Karim began exploring Martial Arts and begun his journey with Muay Thai and not soon after practiced boxing in addition where he competed in both disciplines. Later on then exploring other forms of martial arts & self-defence.
Since gaining experience training in all forms of exercise types, Karim then went on to complete his degree in Sport & Exercise Science because he desired to inspirer more people to achieve their own fitness and health goals and make his hobby his career. The degree equipped Karim with both the psychological and physiological knowledge of exercise to train different population groups. This included weight management, size gaining, strength & conditioning, nutrition and many more.
In addition, he has helped clients achieve their goals in decreasing body fat, gaining muscle mass and improved confidence. Karim has experience training both beginners to exercise and martial arts up to athletic level.
Hobbies:
Gym (strength training), Muay Thai (kickboxing), Boxing, Personal Development, Nutrition & helping others.
Philosophy:
"Never give up on a dream just because of the time it will take to accomplish it, the more time it takes equals greater the reward. The time will pass anyway, just believe in yourself and all that you are. Know that there is something inside of you that is greater than any obstacle."
Qualifications:
BSc Honours Degree: Personal Training with Strength & Conditioning
Foundation Degree: Personal Training & Fitness Consultancy
Extended BTEC Level 3: Sports Coaching and Fitness Development
Register of Exercise Professionals (REPS) Level 3: Personal Trainer
Hatton Academy: ABC Certified Boxing for Fitness Coach
TQUK Level 3 Award: First Aid at Work (RQF)
Publication:
Aabbouz, K. (2016). The Acute Effects of Dynamic VS Static Stretching on Exercise Performance. Journal of Sport Medicine and Physical Fitness.