Coda Fit is an all new, purpose built gym for the exclusive use of the Coda Studios tenants.
-981
Days
-1
Hours
-5
Minutes
-20
Seconds
We will help you feel great!
 Personal Training
For 6 years Karim Aabbouz has worked as a fitness instructor, personal trainer and in general fitness management for different organisations within London. Karim has had a passion for fitness since secondary school. At the age of 16 after becoming familiar with his local gym, Karim began exploring Martial Arts and begun his journey with Muay Thai and not soon after practiced boxing in addition where he competed in both disciplines. Later on then exploring other forms of martial arts & self-defence.
Since gaining experience training in all forms of exercise types, Karim then went on to complete his degree in Sport & Exercise Science because he desired to inspirer more people to achieve their own fitness and health goals and make his hobby his career. The degree equipped Karim with both the psychological and physiological knowledge of exercise to train different population groups. This included weight management, size gaining, strength & conditioning, nutrition and many more.
In addition, he has helped clients achieve their goals in decreasing body fat, gaining muscle mass and improved confidence. Karim has experience training both beginners to exercise and martial arts up to athletic level.
Hobbies:
Gym (strength training), Muay Thai (kickboxing), Boxing, Personal Development, Nutrition & helping others.
Philosophy:
"Never give up on a dream just because of the time it will take to accomplish it, the more time it takes equals greater the reward. The time will pass anyway, just believe in yourself and all that you are. Know that there is something inside of you that is greater than any obstacle."
Qualifications:
BSc Honours Degree: Personal Training with Strength & Conditioning
Foundation Degree: Personal Training & Fitness Consultancy
Extended BTEC Level 3: Sports Coaching and Fitness Development
Register of Exercise Professionals (REPS) Level 3: Personal Trainer
Hatton Academy: ABC Certified Boxing for Fitness Coach
TQUK Level 3 Award: First Aid at Work (RQF)
Publication:
Aabbouz, K. (2016). The Acute Effects of Dynamic VS Static Stretching on Exercise Performance. Journal of Sport Medicine and Physical Fitness.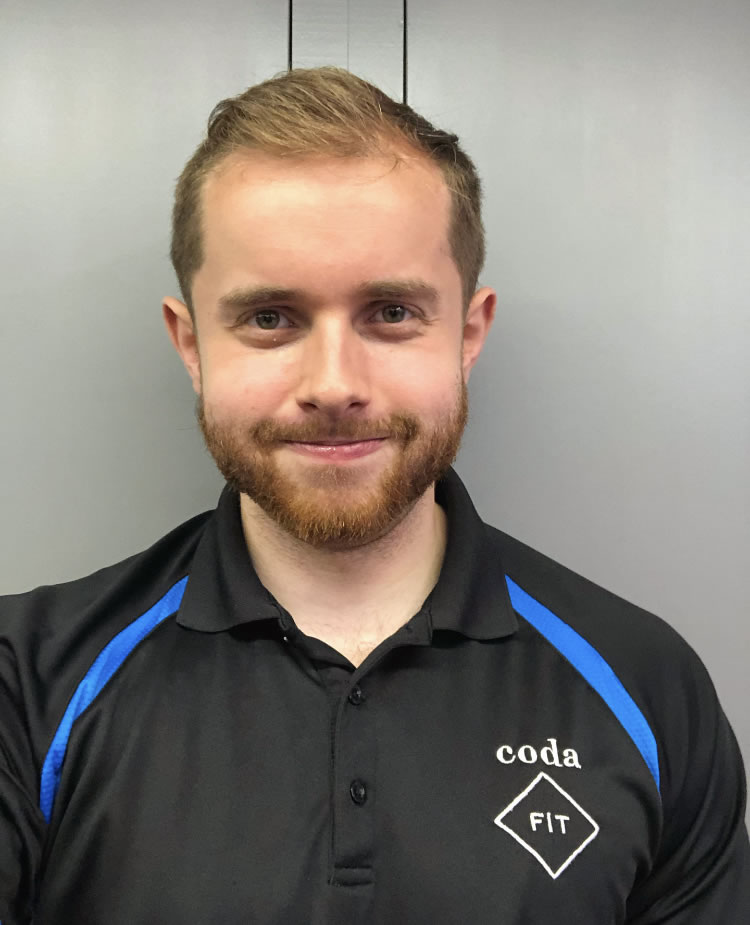 Privacy Policy
Registered address: Coda Fit, 189 Munster Rd, London, SW6 6AW
The pages on this website are published by Coda Fit ("Coda Fit", "us" or "we").
Coda Fit will not collect any personally identifiable information about individuals, except where it is specifically and knowingly provided by them.
When you visit Coda Fit's website, Coda Fit's web server collects some basic information such as your internet service provider's domain name, which pages you accessed on the site, and when.
We use this information only to analyse the use of our website to help guide improvements. We do not collect any personally identifiable information.
If you register for information on our services, you will need to provide your name, email address and telephone number. This information will be held by Coda Fit and will not be used for any other purpose; it will be stored securely and will not be shared with third parties. By registering for further information, you consent to the use of your name, email address and telephone number for further communications of legitimate interest from Coda Fit. This data will be stored for as long as necessary however consent can be withdrawn at any time. Should you have any queries as to how your personal data is collected, used and stored, or wish to withdraw your consent, please contact our Data Protection Officer Emma Hardy, via email emma.hardy@3dleisure.com or by telephone 01252 732220.
In the very unlikely event of a security breach, please be assured we will notify the relevant supervisory authority within 72 hours of becoming aware of the breach, where feasible.
Cookies
When you visit Coda Fit's website, we use cookies, which are small pieces of information that allow them to maintain your connection to the website. This website may use cookies for detecting what kind of device you have in order to present content in the best way, for a language switch and/or for other purposes. These cookies do not collect or store any personally identifiable information. You can refuse the use of cookies.
How to refuse the use of cookies
You may refuse the use of cookies by selecting the appropriate settings in your browser. However, if you do this you may lose some useful functionality such as personalisation and 'keep me signed in' and 'remember me' features.
Google Analytics
This website uses Google Analytics, a web analytics service provided by Google, Inc. ('Google'). Google Analytics uses cookies (text files placed on your computer) to help the website operators analyse how users use the site. The information generated by the cookie about your use of the website (including your IP address) will be transmitted to and stored by Google on servers in the United States. Google will use this information for the purpose of evaluating your use of the website, compiling reports on website activity for website operators and providing other services relating to website activity and internet usage. Google may also transfer this information to third parties where required to do so by law, or where such third parties process the information on Google's behalf. Google will not associate your IP address with any other data held by Google. By using this website, you consent to the processing of data about you by Google in the manner and for the purposes set out above.
Sharing tools
This website uses sharing tools. Sharing tools allow you to share content through social networks such as Facebook, Twitter, LinkedIn and Google+. When you use one of these buttons, the social networking site may place a cookie on your computer. This would be a third-party cookie set by the social networking site. If you have any questions about the use of these third-party cookies, you should check the relevant social networking site's cookie policy.