Coda Fit is an all new, purpose built gym for the exclusive use of the Coda Studios tenants.
-520
Days
-19
Hours
-16
Minutes
-53
Seconds
We will help you feel great!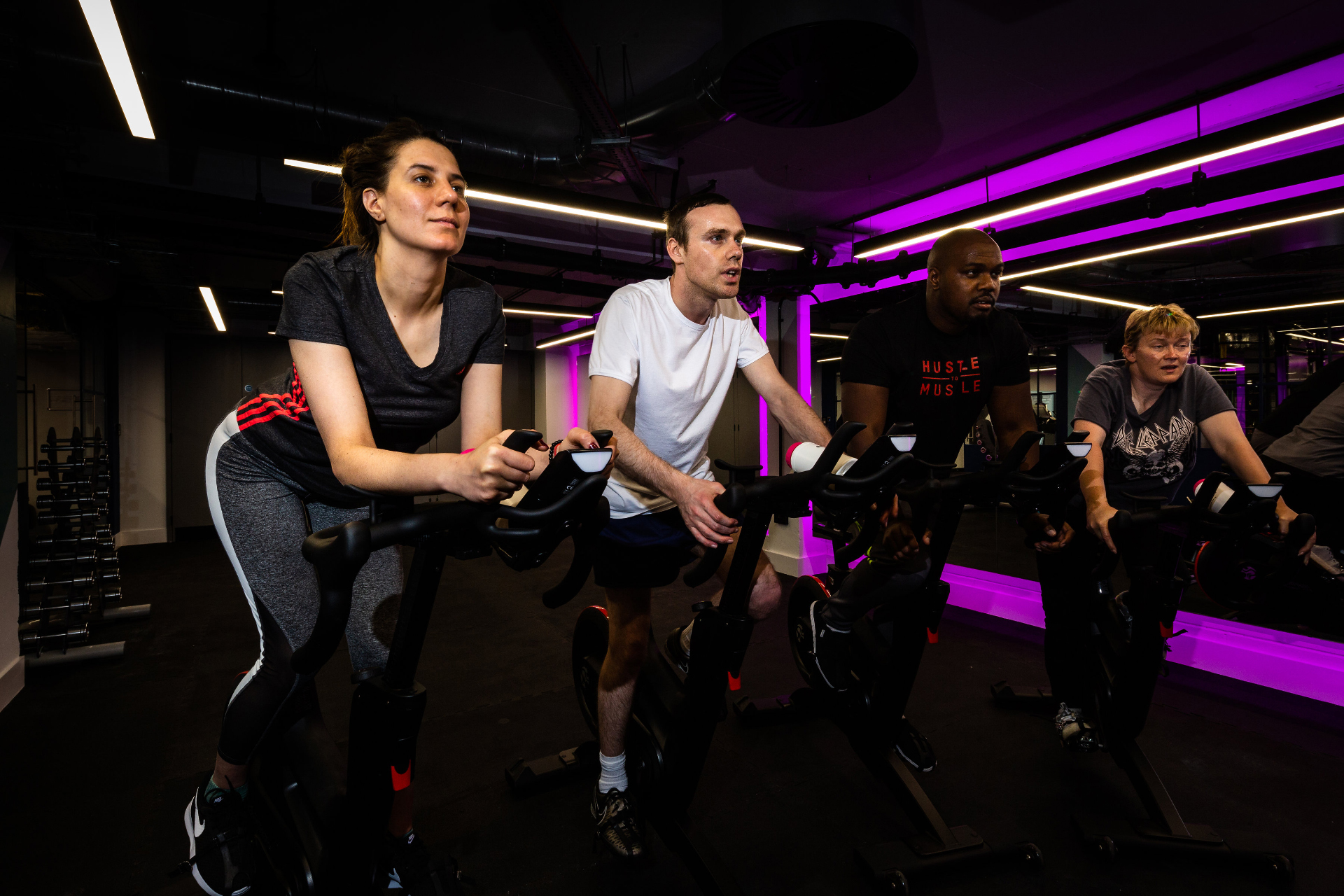 Classes
We have a varied range of classes to suit all fitness types and requirements. If you find a class you would like to try, book your place online or contact us. We will be more than happy to help with any enquiries!
Monday
Tuesday
Wednesday
Thursday
Friday
Express Spin
12.30pm-1.00pm
 
Core & Stretch
12.30pm-1.00pm
 
Abs & Arms
12.30pm-1.00pm
LBT
1:15pm – 1:45pm
Core Stability
1:15pm – 1:45pm
Body Pump
1:15pm – 1:45pm
Circuit Training
1:15pm – 1:45pm
Body Recovery
1:15pm – 1:45pm
 
Express Spin
5:45pm – 6:15pm
 
HIIT
5:45pm – 6:15pm
 
 Personal Training
For 8 years Rion Romain Sutherland has worked as a fitness instructor, personal trainer and duty manager for different organisation within the United Kingdom. During his youth Rion was overweight and was determined to change his fitness levels. At the age of 15 Rion only knew two factors about fitness; if he was sweating in the gym and did not eat late, he will lose weight.
Since achieving his health and wellbeing goal, Rion has studied a degree in fitness because he desired to inspirer more people to achieve their own fitness and health goals. The degree equipped Rion with the psychology and physiology knowledge of exercise to train different population groups. This included weight management, size gaining and health improvements.
In addition, he has helped clients decrease and gain muscle mass. This was done through exercise programming and nutritional advice to better manage their eating habits.
Hobbies:
Gym (strength training), Personal Development, Cooking, Volunteering (local church).
Philosophy:
"You are training for yourself but never by yourself"
Qualifications:
UK active: Intermediate Group spin
Safety Training Award Level 2: Emergency first aid at work (QCF)
Register of Exercise Professionals (REPS) Level 3: Sport Conditioning
Intelligent Training System Limited: Biomechanics trainer
REPS: Dynamic movement preparation
REPS Level 3: Dynamic kettlebell trainer
REPS Level 3 Specialist: Older adults (65+)
REPS Level 3: Personal trainer
CYQ Level 2: Certificate in fitness instructing
Publication:
FISHER, J., VAN DONGEN, M. AND SUTHERLAND, R. (2014). Combined isometric and vibration training does not enhance strength beyond that of isometric training alone. Journal of Sport Medicine and Physical Fitness.